COMMANDING OFFICERS
| | |
| --- | --- |
| | |
| | |
| | |
| | |
| | |
| | |
| | |
| | |
| | |
| | |
| | |
| LCDR Walter B.Woodson III | |
| | |
| | |
| | |
| | |
| | |
| LCDR Gregory R.Ostrowski | MAY 24 1986-APR 05 1988 |
| LCDR Steven P.Johnson | APR 05 1988-AUG 01 1988 |
| LCDR James E.Keys | AUG 01 1988-OCT 06 1988 |
| LT Steven A.McLaughlin | OCT 06 1988-JAN 09 1989 |
| LCDR Steven P.Johnson | JAN 09 1989-OCT 07 1989 |
| LT Martin B.Bodzin | OCT 07 1989-NOV 09 1989 |
| | |
| | |
| | |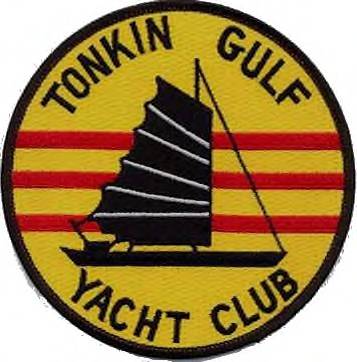 14 UNIT AWARDS and CITATIONS
Armed Forces Expeditionary Medal-1,Navy Expeditionary Medal-1,Republic of Vietnam Meritorious Unit Citation Gallantry-1,Secretary of the Navy Letter of Comendation 1982-1 and Vietnam Service Medals-10.
The second Gallant (AM-489) was laid down 21 May 1953 by J. M. Martinac Shipbuilding Corp., Tacoma, Wash.; launched 4 June 1954; sponsored by Mrs. Walter Meserole; reclassified (MSO-489) on 7 February 1955; and commissioned as Gallant (MSO-489) at Tacoma 14 September 1955, Lt. Dixon Lademan in command.
After shakedown, Gallant based from Long Beach Calif., as a unit of Mine Division 96, Mine Force, U.S. Pacific Fleet. Her readiness exercises ranged as far south as Acapulco, Mexico. She rescued two crew members of a Navy plane downed off Santa Catalina Island and joined Mine Division 73 in January 1957 for concentrated training preparatory to a 6-month tour with the 7th Fleet; (March-August 1957). This duty found her in Korean waters for combined operations with the Republic of Korea Navy, followed by similar service off Formosa with units of the Chinese Nationalist Navy. Other training took her to ports of Japan and Hong Kong before her return to Long Beach 20 August 1957.
After a yard overhaul at San Diego, she took part in amphibious landing exercises along the California coast followed by combined mine sweeping operations; with Canadian Mine Squadron 2 off the coast of Vancouver, British Columbia, in October 1958. Another overhaul period was completed by April 1959 when she began refresher training and mine countermeasures exercises that won her the Battle Efficiency Competition Award "E" and the Minesweeping "M" as the outstanding minesweeper of the Pacific Mine Force during Fiscal 1959.
Gallant's second tour with the 7th Fleet (August 1959-March 1940) again included training with the Republic of Korea Navy. While operating out of the Philippines, she participated in joint readiness operations with the navies of SEATO nations. She returned to Long Beach in March 1960 and spent the next 12 months in a training schedule with the Mine force of the 1st Fleet that carried her as far north as Ketchikan, Alaska.
Service during her third deployment in the Far East (August 1961-April 1962) once again included fleet readiness defense exercises with the free-world navies of Southeast Asia. In addition, she patrolled the coast of South Vietnam and provided valuable service during training operations of the South Vietnam Navy. Returning to the West Coast 20 April 1962, she resumed duty out of Long Beach; and during the next 15 months participated in fleet maneuvers and mine squadron exercises off southern California.
Departing Long Beach 12 August 1963, Gallant steamed on her fourth deployment to the troubled Far East, where she arrived Sasebo, Japan, 23 September. There, she resumed peace-keeping operations with the mighty 7th Fleet; and, during readiness patrols in Far Eastern waters, she cruised from the coast of South Korea through the East China and South China Seas to the coast of Southeast Asia. She departed WestPac in the spring of 1964, and after additional training in hunting mines, sailed for blockade and coastal patrol duty off Vietnam. Arriving off the southern coast of South Vietnam 1 October 1965, she joined Operation "Market Time", designed to control coastal infiltration of men and supplies by the Viet Cong. Throughout the remainder of the year, Gallant boarded and searched suspicious Vietnamese boats, providing valuable support for the Republic of Vietnam in her struggle against Communist insurgency.
She supported "Market Time" operations until 9 March 1966 when she departed for the United States. Steaming via the Philippines, Guam, and Pearl Harbor, she arrived Long Beach 28 April. During the remainder of the year, she operated along the West Coast from Long Beach to Portland, Oreg, to maintain her fighting capabilities and operational readiness. On 1 July 1972 USS Gallant joined Mine Division 52 in San Francisco and became a member of the Naval Reserve Force.USS Gallant is the only MSO to minehunt in the inland waters of the United States,having done so in the Sacramento River Channel in January 1980.USS Gallant completed a 6000 mile transit to Hawaii in conjuction with RIMPAC-84.This operation was the first time in twelve years an ocean minesweeper deployed from the West Coast of the United States for the Hawaiian Islands.In 1985 USS Gallant participated in MARCOT 2-85,A U.S.-Canadain-Australian-New Zealand combined Naval exercise in the Straits of Juan de Fuca.After an extensive overhaul in 1986-1987 USS Gallant came out and steamed south to San Diego and successfully completed REFTRA and later participated in the Portland Rose Festival.In late 1987 USS Gallant began transferring personnel to MSO's on station in the Arabian Gulf in support of operation Earnest Will.In September 1989 USS Gallant participated in PACEX-89 a fleet wide exercise involving Naval reserves and regular Navy assets.From 1987 to 1991 she became the primary training platform for minemen rotating to the Arabain Gulf.During the period of 1992-1994,USS Gallant completed her first ever Light-Off Examination and Operational Propulsion Plant Examination as well as a successful Mine Readiness Certification inspection.She participated in MARCOT 1-93,VSWEX 1-93 and Kernal Raider.
US Navy Mine Division 73 with a tender and five mine sweepers is operating from Tourane Harbor in conjunction with the Vietnamese Navy conducting maritime surveillance patrols south of the 17th parallel.Jan 09 1962.Joint Chiefs of Staff letter to the U.S.President. Mine Division Ships:USS Conquest MSO-488,USS Esteem MSO-438,USS Galllant MSO-489,USS Illusive MSO-448 and USS Pledge MSO-492(Flagship).The Tender was USS Epping Forest LSD-4/MCS-7.(Mine Countermeasures Support Ship)