COMMANDING OFFICERS
| | |
| --- | --- |
| | |
| LT R.J.Stinner | Oct 1956-Jun 1958 |
| | |
| . | |
| LT Nicholas Brown | 1960-Jan 1962 |
| | |
| | |
| | |
| | |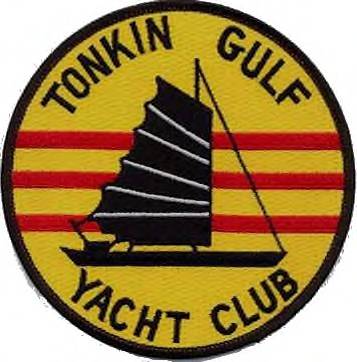 ARMED FORCES EXPEDITIONARY MEDALS (3) COMBAT ACTION RIBBON (1) REPUBLIC OF VIETNAM MERITORIOUS UNIT CITATION GALLANTRY (4) & VIETNAM SERVICE MEDALS (8)
The fourth Peacock was laid down as AM-198 on 29 January 1953 by Harbor Boat Building Co., Terminal Island, Calif.; launched 19 June 1954; sponsored by Miss B. Rechenmacher; reclassified MSC-198 on 7 February 1955; and commissioned 16 March 1955, Lt. (j.g.) D. E. Crawley in command
Upon completion of fitting out, Peacock conducted training and minesweeping exercises along the California coast until 4 February 1956, when she departed for her first deployment to the Far East. While overseas, Peacock participated in several joint exercises with Allied navies, participated in "Market Time" operations off Viet Nam and made port calls in the Far East. She has remained overseas since her first depolyment and has continued in the same pattern as her first deployment into 1970. {Peacock was disposed of by Navy sale September 1976.]
USS Peacock (MSC 198) is a coastal minesweeper capable of sweeping both moored and bottom sea mines of either contact or influence variety.The ship was the first of her class to be assigned to the U.S.7th Fleet,and has been homeported in Sasebo,Japan since 1956.
An interesting feature of the Peacock is her non-magnetic construction,including all wooden hull and stainless steel,aluminium and bronze engine and hull fittings.This unique construction renders the ship safe from magnetic mines and is the reason for her very high initial cost of approximately $3,500.000.
Since her arrival in the Far East,Peacock has traveled to such places as Hong Kong ,Okinawa ,Taiwan , Philippines,Korea and the Ryuku Islands, as well as numerous ports-of-call in Japan. She has regulary participated in Mine Exercises with the Navies of Japan , Korea , Nationalist China and the Republic of the Philippines.Other duties have included everything from searcing for downed aircraft to people-to-people trips to remote Japanese port towns.
The Peacock took part in the General emergency operations during the Lebanon emergency in the summer of 1958 , and patrolled the Formosa Straits during the Taiwan crisis in the fall of 1958 . As part of the U.S. 7th Fleet , Peacock stands ready and able at all times to do her part in maintaing the freedom of the seas.

From Bob Birch's Welcome Aboard Pamphlet

On 21 April 1966 Peacock sailed in company with Epping Forest (MSC-7) Warbler(MS-206), and Albatross (MSC-289) for Chinhae, Korea and a 5 day exercise with the Republic of Korea Navy.
17 February 1967 Peacock relieves Albatross for another patrol in the South China Sea.
LT Michael A McDevitt served onboard as C.O. from Oct 1968 to April 1971. He's the only Commanding Officer, that I know of, who remained aboard after making LCDR, which he pinned on in Subic Bay, January 1971. Peacock was the last of the Sasebo based MSC's to depart Japan headed for Long Beach for decommissioning. We sailed "unaccompanied" from Sasebo to Long Beach, taking 55 days.
From Bob Rhea CWO4
Members of the minesweeping community; The Lucid MSO-458 Foundation was formed by a group of minesweeper crewmen who served aboard US Navy MSO's. MSO's are a class of wooden hull oceangoing minesweepers that are now decommissioned and fading from public memory. The group has obtained the USS Lucid MSO-458 and has her docked at Bradford Island, California. Work has begun! The organization is restoring her and a public museum is established. The MSO is a little known and poorly documented, extremely interesting facet of Naval history. The USS Lucid Museum is dedicated to telling the story of the minesweeping men and their wooden ships, the last all wooden US Naval ships, to navigate the oceans. We will be telling the stories of Mine Recovery and UDT teams, Floating Pigs, Hammer Boxes, Magtails, Aluminum Engines and Towed Sonar. The little known stories of Contact, Magnetic and Acoustic minesweeping as well as the mystery of Magnetic Countermeasures will be told through the displays, narratives and museum media. Typhoons, tiny ships and ice-clad superstructures are only a small part of the "Wooden Ships and Iron Men" story. From sweeping the Mekong Delta in Viet Nam, observing the final Nuclear blasts on Johnston Island to sweeping the Persian Gulf, "Where the Fleet Goes, We've Been" will be clearly illustrated. Since there is no other Naval Museum that even attempts to tell the story of the MSO the USS Lucid is an important and living detail of US Naval History. First, Lucid must undergo a restoration. Previous civilian owners for commercial use have modified her. She needs hull repairs and painting and re-outfitting to be brought back to her former Naval dignity and glory. The Lucid MSO-458 Foundation has a workforce of planners, engineers and volunteer manpower who are vested and committed to this grand and worthy project. Bringing her to life is a large financial undertaking. We're looking for tax-exempt gifts from the Military Industrial sector and individuals to help with this extremely valuable endeavor. Of course, all donors will be properly and prominently acknowledged aboard the vessel. Your donation will help preserve this vital part of Naval History. Please join us in telling the MSO story by sending a tax-exempt gift to Lucid MSO-458 Foundation, a 501 (c)(3) non-profit foundation through our website.
http://www.usslucid.org
W.W."Mike"Warren EN2